2019 Caro Nonno "The Irishman's Red" Bennett Valley
85% Syrah, 15% Zinfandel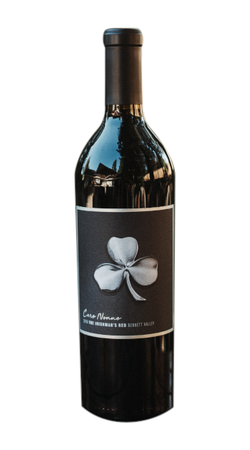 Our 2019 Caro Nonno "The Irishman's Red" comes from Bennett Valley Syrah, and a small touch of Napa Valley Zinfandel. The Syrah comes from the Vivio Vineyard on a hillside of Bennett Valley where the grapes have cool mornings and evenings, and hot afternoon sun. The long growing season of this vineyard allows the fruit to develop past green flavors and accentuate notes of blackberry and black pepper. The grapes were harvested on October 25, 2019 and were fermented on the skins for 14 days. After going through a gentle bladder press, the wine was aged in barrel for 22 months in 40% new French oak, and 60% used French oak. The small blend of Zinfandel in this wine adds a perceived sweetness that balances the depth and acidity of the Syrah beautifully. The smooth tannins make it easy to drink now, but the medium-heavy body will allow it to age for years.
Product Reviews
Nico
(Mar 17, 2022 at 9:59 AM)
The Irishman's Red is one of my favorite go-to wines. It has great flavor and is really easy to drink. It's smooth and delicious! I highly recommend it.
Maria
(Mar 17, 2022 at 10:24 AM)
SUCH an amazing wine! The perfect blend, and arguably TOO easy to drink. Excellent!
Bob
(Mar 21, 2022 at 9:19 AM)
Great wine at a great price, Napa Valley at its Best!, Easy Drinkin, amazing flavors, My first choice everytime .