2018 HENDRY RED BLEND NAPA VALLEY(MERITAGE) NAPA VALLEY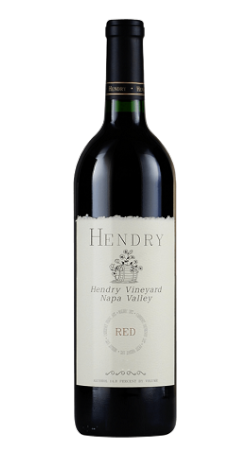 The Hendry Vineyard is located on benchlands west of the town of Napa. The vines grow on thin, stony clay soil between 200 and 300 feet above sea level. Morning fog and strong afternoon breezes from San Pablo Bay moderate our climate. Our vineyard, which has been home to the Hendry family since 1939, is the sole source for grapes for all of our wines.
Each year, we pick each of the blocks of Bordeaux varieties and ferment and barrel age them individually for approximately one year. After this first round of barrel aging, George Hendry creates a blend to make the best use of the components and highlight the virtues of the vintage. Our aim is to make a wine with a concentrated and balanced palate, complexity and longevity, but with softer, more approachable tannins than our 100% Cabernet Sauvignon.
Product Reviews