January 21, 2010 | JD DANIEL
Hail, Cabernet & Girls Night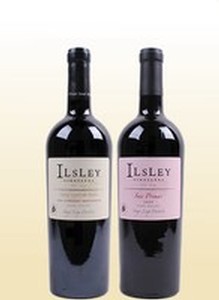 Last night was a great night! I sold 45 cases of wine to the Bounty Hunter Wine Bar, It hailed in Napa (California's version of a snowstorm!) and we had our famous girl's night. This week it was my friend Katie's turn to host. Janice Isley also joined us last night and brought a 2006 Cabernet from her winery. The 2006 Cabernet had not yet been released so it was fun to get a sneak peak. The Isley's have been making great wine in Napa Valley for over 50 years in the Stags Leap district- so it is pretty safe to say that they know a thing or two about makin' some real fine wines! We decanted the wine for about an hour while we munched on Risotto, Cheese, and our daily gossip.
After the hailstorm, a ridiculous game of apples to apples, and several bottles of champagne the ladies were rearing to take the red wine for a spin. The 2006 Isley was UNBELEIVABLE! 2006 is quite young for a Napa Cabernet – she was a little shy at first but once that sassy thang opened up she was like a new animal. It had a beautiful, floral and perfumed nose, flirty on the pallet, and surprisingly quite polished for such a newbie. Janice blends Malbec into her Cabernet program which gives the wine a little more structure, color and tannin.
Malbec originated in France and was one of the six grapes that were allowed to be blended into Bordeaux wine. Malbec is known for its inky color and its tannic structure. The Isley Family planted their first Malbec Vineyards in Napa in 1996. The Malbec is a dead giveaway in the Isley Cabernet because of the deeply concentrated blackberry flavor profile and structure. This wine has so many layers that I don't really know where to begin. You get the floral first followed by cedar and spice…the mid pallet explodes like a fruit bomb and coats your mouth with cherries, blueberries, and tons of rich black fruit. The finish is long and leaves coc0a lingering on your pallet, long after you have finished sipping it (or chugging as we girls sometimes like to do)
This is by far one of the best Napa Valley Cabernets I have tried in quite some time. Its predecessor, The 2005 Cabernet (which is the current vintage) received 94 points by Wine Enthusiast and was very highly reviewed and rated by some other big boys, Laube, Parker etc. There is a wonderful elegance about this wine but what I love most is that there is not a whole lot to think about….it is simply, interesting, fun and dang good. (Kind of like our girls night!)
Thanks so much ladies…..it was yet again… another very wild night with ya'll…. .And snow in Napa?? Who Knew??
I highly recommend you check these wines out for yourself. Please visit www.isleyvineyards.com