January 28, 2010 | JD DANIEL
Great Friends, Great Wine, & Great Food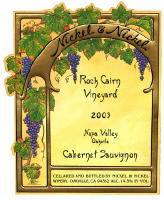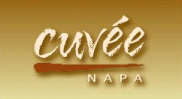 This was a night that we honored a great friend and a farewell to his long-standing tenure at one of our favorite Napa Valley Restaurants. Sure, Restaurant Cuvee (www.cuveenapa.com) will still be one of our favorite places, but it is hard to believe that Chef, Octavio Berrera will not be preparing the food. "Tavo", as we call him, has become a great friend over the years, and his food is heaven. With the menu containing contemporary California cuisine, Tavo added his own Spanish flair to the dishes. His additions of traditional textures, spices, and overall flavors make him a stand out as one of the up and coming stars in the Napa culinary scene.
My wife and I like to try to have "date night" once a week, as a time to enjoy each others company in our otherwise hectic lives. Last night was everything that we have become accustomed, the service, food, and of course the wine was great. It being, our good friend Tavo's last night we ordered all of our favorites. Which made it even better is that it was Wednesday, "3 for $30 night". On this night Cuvee offers 3 courses for $30, and no corkage fees. Naturally, we brought an interesting bottle from our cellar, a 2003 Nickel & Nickel Rock Cairn Vineyard Oakville Cabernet Sauvignon.
The Menu: Well it was the Chianti braised short-ribs for both of us (they are to die for). I started with the duck cups, and wifey started with the wedge salad. For those of you that do not know, duck cups are lettuce wraps with a filling of duck confit with Asian spices, mushrooms, cashews, cilantro, and bunch of other goodness. We also decided to get the same desert, the world-famous churros. These are not like any churros that you have had before. Actually, once you have these you will never eat another churro… Nothing compares. This ordering is different then we regularly order, as we both like to try a variety of food, but tonight was about the Tavo specials!
The Wine: WOW! This wine was rocking… I called Nickel & Nickel today to try and get more, but well, no more 2003. I will be buying the current release, 2006. The Rock Cairn vineyard was planted in 1984 is at the southern edge of Oakville. It is a 30 acre vineyard named for the "cairns" or piles of rocks that were formed long ago when Indians traversed the hills and would place a rock on the pile as an offering for safe passage. The site is composed of deep gravelly loam with a western exposure, and the vines produce very concentrated fruit late in the season. The wine was in its stride, deep, rich, with velvety tannins. Cassis on the nose yielded to accents of vanillin and sweet pipe tobacco. On the palate the wine was full-bodied, with espresso blending with cherry, and Kirsch. A perfect pairing with the short-ribs and the duck cups.
At the end of the night we wished Tavo our best luck. After he takes some time off, we will be waiting to see where he lands. I have a feeling we will see him very soon opening his own establishment. I know I will be a big supporter of any establishment where he is in the kitchen. So, this is toast to a great friend, great cook, and a wonderful gentleman. Tavo, best to you, we can't wait to see what the future holds!