September 5, 2017 | Adrienne Reiter
Cheers! Why We Toast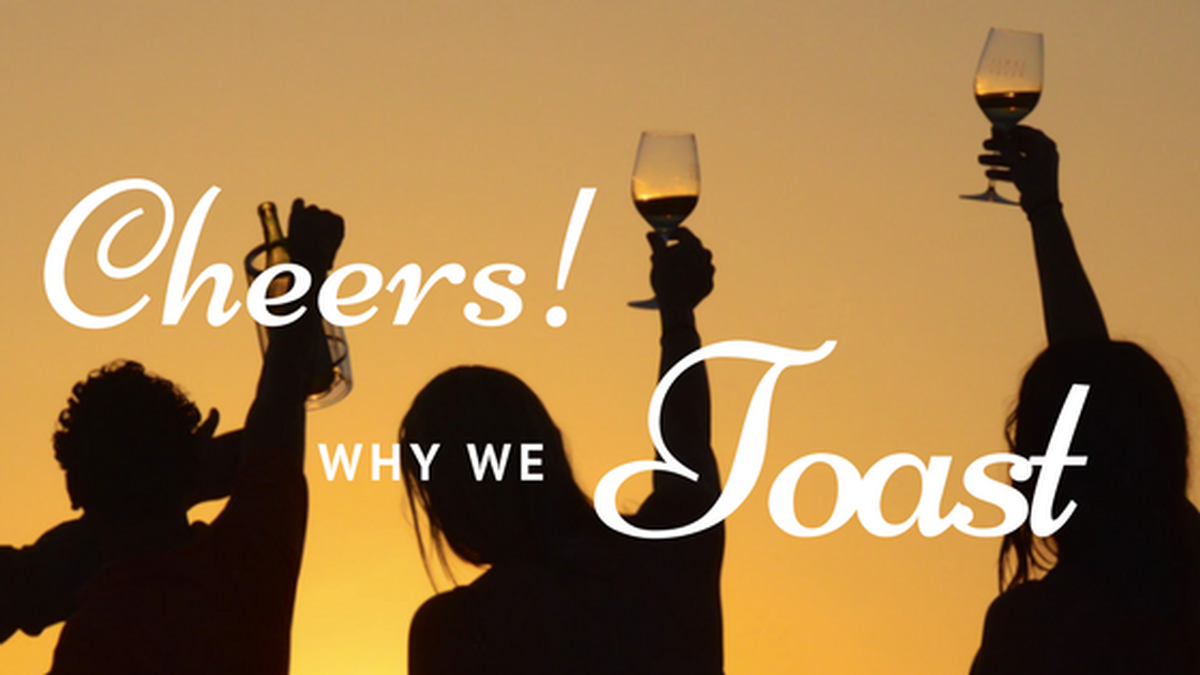 Egyptians, Persians, and Saxons all pledged honor with a cup of spirits. Toasting was so important to the Romans the Senate made it law all diners drink to Emperor Augustus before each and every meal. In ancient times up until today the toast is and has been a third person expression of goodwill and honor.
It's been speculated toasting began as a sacrificial libation to the gods, back when blood or wine were offered in exchange for a wish granted or prayer answered. Perhaps this is why we say things like, "To a long life." and "To your health."
The term toast came into fashion during the seventeenth century when flavoring drinks with spiced toast was popular. A toast has always been a show of reverence and appreciation.
So raise your glasses!
"May you live as long as you want, and never want for as long as you live."