Peek inside our wine cellar mix 12 bottles and get an extra 10% off. use code 12CASE at checkout Click here for all products

Tres Sabores

2013 POR QUÉ NO? Red Blend Napa Valley

Retail Price $30.00

Feature Price $27.00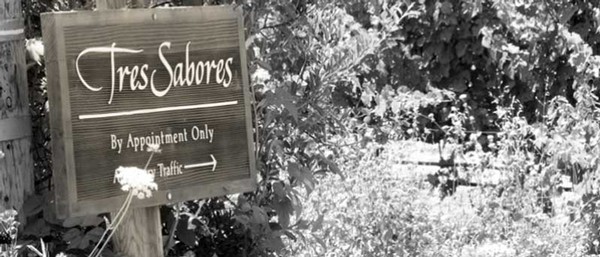 Welcome to Tres Sabores! Our small, family-owned ranch is located on the western Rutherford Benchland of California's Napa Valley, where we grow organically certified Zinfandel, Cabernet, Petite Syrah and Petit Verdot grapes, olives, Meyer lemons and exotic pomegranate cultivars. Our single-vineyard wines include Tres Sabores estate Zinfandel, Cabernet Sauvignon and Sauvignon Blanc from the Farina Vineyard of Sonoma Mountain.
Tres Sabores means "Three Flavors" in Spanish, and in each of our wines, you'll find three equally savory, yet distinct tastes: the Terroir, or flavor embodied by the unique location of our ranch; the Vine, or distinct character of the grape variety; and the Artisan, or winemaker's personal contribution of style and intuition. When appropriately balanced, these flavors result in wines with intense, yet delicate aromas and a structure that supports both long-term aging and immediate enjoyment.
About The Wine

2013 POR QUÉ NO? Napa Valley
The 12th vintage of this most winsome blend is more than just "best of the rest of the cellar" estate wine. It's everyone's favorite party, pizza, picnic, BBQ and bistro wine thanks to the spirited joy it brings to the palate. The somewhat unconventional blend lends it an exotic charm. We use our best of the rest of our Estate cellar wines along with a selection of Zinfandel, Petite Sirah, Cabernet, and Petit Verdot from other distinguished vineyards to give you even more of an excuse to try it. ¿POR QUÉ NO?!! WHY NOT try it?
Meet Julie Johnson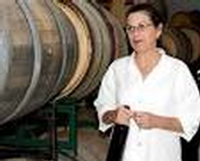 As wine aficionados struggle with the notion of terroir, wherein the character of a wine is truly a reflection of the place where the fruit is grown, I feel confident that the same can be said of people and the places where they "grow". This is certainly true of my wife, Julie Johnson, owner/ winemaker at Tres Sabores. As those of you who have been to "the ranch" can no doubt attest, it would be hard to imagine Julie doing life anywhere else. The brisk stride, the sparkling eyes that engage you so directly, the willingness to discuss, in detail, any aspect of the wine business or of life's many questions, and…all of this flowing so clearly from her love for, and connection to this place – it's quite amazing.