Ground Shipping with 6 bottle purchases.




Grgich Hills

2011 Cabernet Sauvignon Napa Valley

Today's Price

$52.99

Miljenko "Mike" Grgich first gained international recognition at the celebrated "Paris Tasting" of 1976. Then, in a now-historic blind tasting, a panel of eminent French judges swirled, sniffed, and sipped an array of the fabled white Burgundies of France and a small sampling of upstart Chardonnays from the Napa Valley. When their scores were tallied, the French judges were shocked: they had chosen the 1973 Chateau Montelena Chardonnay, crafted by Mike Grgich, as the finest white wine in the world. Mon Dieu! The results stunned the international wine establishment and immediately earned Mike a reputation as one of the greatest winemakers in the world.
The Paris Tasting served notice to the world that the California wine industry was on the move, and it laid the groundwork for the creation of Grgich Hills Cellar. After his victory in Paris, Mike sat down with Austin Hills and his sister, Mary Lee Strebl, from the Hills Bros. Coffee family, and on Independence Day 1977, they gave birth to Grgich Hills. It was an ideal partnership. Austin owned premium vineyards in Rutherford, in the heart of the Napa Valley, and with his extensive background in business, he put the winery on its financial feet. Mike, with his fierce commitment to making wines of the highest quality, began producing what immediately became our signature wine: the exquisite, richly complex Chardonnays that win awards and delight wine lovers across America and throughout the world.
---
About the Wine

2011 Cabernet Sauvignon Napa Valley
Winemaker's Notes
Grgich Hills crafts their Cabernet Sauvignon with minimal intervention, farming our vineyards naturally, without artificial pesticides or herbicides. This wine is packed with rich aromas of black cherry and licorice with a hint of mocha and vintage leather.
Its full body and fine-grained tannins make it the perfect partner with grilled steak, rack of lamb or roasted duck.
Critical Acclaim on 2010 Vintage
"A wine that offers a tight, focused beam of loamy earth, dried dark berry, cedar, anise and espresso. Features good length, with gripping tannins. Shows Grgich Hills at the top of its Cabernet game. Best from 2015 through 2026."
Meet The Winemaker
Mike Grgich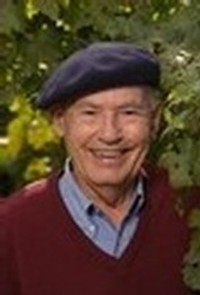 An inductee to the Vintner Hall of Fame, Miljenko "Mike" Grgich is a legend in the Napa Valley. Over the past 50 years, Mike's wines, crafted in the classic Old World tradition, have won a stream of California and international prizes, establishing Grgich Hills Estate as one of the premier wineries in the U.S. and the world. Passionate and relentless in his quest for quality, Mike has also helped pioneer a number of significant breakthroughs in California winemaking techniques, including the use of cold sterilization and malolactic fermentation and the use of oak barrels for proper aging.