Ground Shipping included with 6 bottle purchases




Bello Family

2010 Marsanne Napa Valley

Double Gold AFW

Regular Price $32.00

Today's Price

$19.99

Legend has it that once a champion always a champion; because to settle for less is not acceptable. This clearly exemplifies Michael Bello.

Emphasizing an unmatched mix of hard work, quality and high standards, Michael started his career with a residential construction company. Passionate about living life to its fullest, his remarkable business achievements enabled him to pursue two lifelong dreams; to own a champion racehorse and produce a champion wine.

In 2000, determined to produce a premium Cabernet Sauvignon, Michael purchased a piece of prime real estate located in the Napa Valley's Rutherford Bench district. He set about constructing a French farmhouse with materials imported from France, incorporating details that had never been seen before in Napa Valley. His dream to produce a quality boutique Cabernet Sauvignon was set in motion.

With construction of the Napa estate underway, Michael began the search for a farm manager and a winemaker. Bello knew that his farm needed to be managed by someone with extraordinary talent that shared his vision for perfection. He sought out the acknowledged preeminent farmer in the Valley, David Abreu. In keeping with his pursuit of excellence, Michael teamed David with the accomplished and highly acclaimed winemaker Aaron Pott. With the guidance of these top professionals, Michael purchased only the best grapes from local vineyards, obtained the highest-quality winemaking materials and demanded strict adherence to superior winemaking techniques. The result would produce a champion: Bello Family Vineyards Cabernet Sauvignon.

Today, with his signature Bello Family Vineyards Cabernet Sauvignon Reserve and Megahertz Cabernet Sauvignon, Bello has successfully captured the prestige of exclusive taste with the excitement of upscale leisure proving that finishing first and becoming a champion is one of life's greatest luxuries.
---
About the Wine
2010 Marsanne Napa Valley

Double Gold Medal - AFW
When Marsanne is good, as it is here, it is very, very good. Though it is the most widely planted grape in the northern Rhone Valley, it has not yet made the biggest impact here. Bello Marsanne will change your mind! It is a full wine with great acids abounding with nuts and honey awaits you in this bottle.
The 2010 Growing season was a strikigly cool vintage following a rainy spring. The grapes ripened late in the season in order to beat the rains. A pretty vintage for Marsanne highlighting it floral quality.
Meet The Winemaker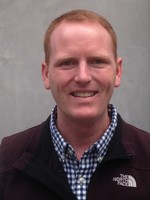 Mike Wallace
Wallace is a 1999 graduate of Fresno State University with a Bachelor of Science in Food and Nutritional Science—Enology Option. Today, a 15-year Napa resident, he comes to Bello from tenures as winemaker at Hunnicutt Wine Company and cult-favorite Bryant Family Vineyards in St. Helena, as well as positions at other well-regarded Napa Valley wineries including Laird Family Estate, Nickel and Nickel Vineyards, Grgich Hills Estate, and Groth Vineyards as well as Craggy Range Winery in New Zealand. He replaces consulting winemaker Aaron Pott.

"This is an exciting opportunity to take this young brand to the top of the class of Napa Valley's great wines. I appreciate the family's philosophy of thinking like a champion. They clearly get that from breeding and racing champion race horses. It's a winning spirit that permeates everything they do," said Wall