Join Gold 90 Wine Club!

Peek inside our wine cellar and see what we have been collecting

pureCru

2012 Sangio Vetta

90% Sangiovese 10% Merlot Napa Valley Best of Class -Double Gold Medal S.F. Chronicle

Feature Price $22.99

countdown

6+ btls includes ground shipping

What Makes pureCru So Unique?
Simply said…handcrafted exclusive award-winning wines.
When we say limited handcrafted wines, that's exactly what we mean. It's like having your own custom winery that is dedicated to creating the most unique and award-winning quality wines. pureCru wines are blended for taste and texture by hand and not mass produced by large winery facilities.
pureCru Wines provide a unique and exclusive experience. Experience a taste like no other.
About The Wine

2012 Pure Cru Sangio Vetta (Sangiovese) Napa Valley
***THIS WINE JUST WON BEST OF CLASS AT THE SAN FRANCISCO CHRONICLE WINE COMPETITION****
I have made Sangiovese based wines since 1992, from this vineyard since 1999. This is the 5th for pureCru Napa Valley Winery.
Each vintage of this wine has been a multiple Gold Medal winner. It is a small production lot that we have proprietized with the identity of Sangio Vetta, meaning Sangiovese at the peak or pinnacle. Now and in the future, it will be blended in a way that best reflects the style I believe shows it as a world class Red of unique dimension without worrying about the percentages of varietals used meeting any minimum for labeling regulations.
Meet Mitch Cosentino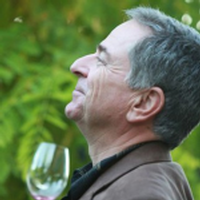 Cosentino began making wine in small lots in Modesto, California in 1980. Ten years later he moved the Cosentino Winery operation to the Napa Valley, where he continued to make many award-winning varietal and blended wines.
Cosentino has a gift for identifying fruit sources and is highly skilled and artistic in determining blends. He's a big believer in the hands-on, old world use of punched cap fermentation, a labor-intensive, hand-crafted method of winemaking. When it comes to the small lots Cosentino puts into his pureCru blends, this "micro" approach to winemaking allows him to better control the delicate process from the vineyard to the bottle.