Peek inside our wine cellar mix 12 bottles and get an extra 10% off. use code 12CASE at checkout Click here for all products

Summit Lake

2012 Old Vine Zinfandel Howell Mountain

Retail Price $32.00

Feature Price $28.99

Summit Lake Winery is a small, family owned and operated winery located high above the Napa Valley on Howell Mountain, established in 1971 by Bob and Sue Brakesman.
The distinctive red soils and micro-climate produce distinctive and outstanding red varietals such as Zinfandel, Petite Sirah and of course Cabernet Sauvignon.
About The Wine

2012 Howell Mountain Old Vine Zinfandel
This is a classic, highly rated Zin from one of the best vintages in Howell Mountain history. Not to mention these old vine grapes were planted in 1972 which makes this a lovely, concentrated, old school style of Zin. Our newly released 2012 blackberry bombshell received 94 points Blend 100% Zinfandel Vineyard Estate Howell Mountain, Napa Valley. Release Date October 1, 2015
Meet The Winemaker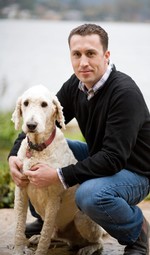 Brian Brakesman
This rising star has been making wine for some amazing highly – acclaimed wineries. Early in Brian's winemaking career he was lucky enough to be hired by acclaimed consulting winemaker John Gibson, formally of Stags Leap Wine Cellars and Vine Cliff Winery. Brian assisted John in making wines for Snowden Vineyards, Andrew Geoffrey, and Salexis to name a few. Brian was also on the winemaking teams at Duckhorn and Parradux.