Ground Shipping & 4 Tasting Passes included with 6 bottle purchases.




SCHUG

2012 Caneros Chardonnay

90 points WTP

Gold Medal - SF Chronicle

Retail Price $30.00

Today's Price $24.99

Schug Carneros Estate Winery is a family operation with a long winemaking history. Both Walter and Gertrud Schug's respective fathers managed wine estates in Germany. Walter first met Gertrud, his then wife-to-be, while working as administrative assistant near her father's estate, the Weingut Annaberg.
Their strong love for each other survived the six years that Walter spent training at various wineries in Germany, England and California- even while he completed his diploma in Viticulture & Enology at Geisenheim, Germany. In 1960, after a year apart, Walter crossed the Atlantic, went straight to Gertrud and asked her to marry him. Their wedding took place in March 1961; less than a month later they packed their bags and took a boat to New York. The newlyweds crossed America in their Volkswagen Beetle complete with skis on the back and custom-made luggage to fit every corner of the car. Finally, they reached California and thus began many years of dedicated work in the very young California wine industry.
---
About the Wine

2012 Carneros Chardonnay
90 Points - WTP and Gold Medal San Francisco Chronicle.
Chardonnay grapes grown on our cool-climate Carneros Estate vineyard underwent traditional European winemaking practices of barrel fermentation and aging on the lees ("sur-lie"). Additional complexity was contributed by Chardonnay grown on the Sangiacomo, Ricci, Iund and Cornerstones vineyards. The result is a wine with the powerful elegance of the finest white Burgundy. It has a ripe, spicy tropical bouquet with flavors that suggest citrus, pear and apple-butter. Well-balanced acidity gives it a crisp, clean finish, making it an excellent wine with food. Try it with cream soups, seafood, fowl, veal and pasta dishes.
Meet The Winemaker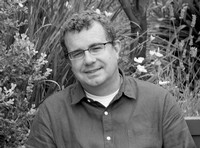 Michael Cox
In the cellar, his focus is on staying abreast of current winemaking developments. He favors progressive use of the newer technologies available to winemakers today, such as the Voll Tauchers, hydraulic punch-down fermenters that automate the process of gently punching down the cap during fermentation. Mike also has the impressive ability to manage the hundreds of separate lots stored in the cellars before blending, including the judicious adaptation of specific barrel coopers to specific vineyard lots, in order to emphasize the terroir.
As Winemaker, an important member of the Schug family team, Mike works closely with Winemaster Walter Schug and Sales & Marketing Director Axel Schug. Together their winemaking talents create the premium Carneros and Sonoma wines with the European flair that Schug is famous for.