6 bottle orders include ground shipping and a tasting for 4 at Ceja




Ceja Vineyards

2009 Sparkling Brut Carneros, Napa Valley

Retail $44.00

Today's Price $33.99

With the support of his parents, Armando made his first barrel of Cabernet Sauvignon when he was 17 and went on to study winemaking at U.C. Davis. In 1981, three members of the family -- which had been diligently saving every extra dollar since arriving here -- sold their homes and purchased their first 15 acres of land. Slowly adding to their holdings, they finally harvested their first grapes in 1988, which they sold to other winemakers. They began producing wines under the Ceja label in 2001, selling them mostly in California. A year later, Ceja was named best new winery by San Francisco's Wine Appreciation Guild. The company is now embarking on new markets. If all goes according to plan, the vineyard will post its first profit in 2005.
The rags-to-riches story has garnered the family lots of attention, including a front-page story in The New York Times. But Armando Ceja shrugs it off. He says the family is simply following through with the dream his parents, who are investors in the company, had when they immigrated more than three decades ago. "It's the American dream," he says. "If you work the land, you want it to be yours. It's that sweat connection. We have that. That desire in the family is pretty strong."
---
Meet The Winemaker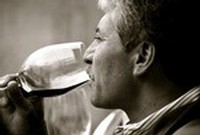 As much as technical skill contributes to Armando Ceja's winemaking, there's a remarkable core of passion and balance in Armando's perspective on what he does that results in remarkably balanced and pure wines. "What we've done here is a lot of inspiration," he says when pressed to brag about his award-winning wines, "and a lot of angels and people in our path."
Two of those key people, he will tell you, are his mother, Juanita, and his grandmother, who made food and its preparation a joyful experience every day. "That foundation in food and aromas and flavors helped me tremendously in winemaking," says Armando. The family matriarchs gave him an awareness and vocabulary that made it second nature to analyze the layers of flavor in everything he tastes. They taught him to savor freshness in produce, to enjoy and highlight its basic characters—which is the basis of his winemaking style.
His philosophy is easy to understand: "Making wine is more like making preserves than jam," he says; he favors preserving bright fruit over highly-extracted flavors and high alcohol because it creates wines that stay balanced, youthful and vibrant.
About the Wine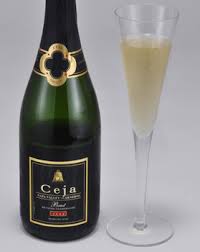 Wine Profile
Tasting Notes
Aromas of crisp apple and citrus. The palate showcases a rich, toasty, creaminess with a tart soul. This sparkling wine is a a perfect marriage of Pinot Noir and Chardonnay.
Production Notes
60% chardonnay and 40% Pinot Noir
Production
300 Cases