K. REDMOND 2016 NAPA VALLEY RED BLEND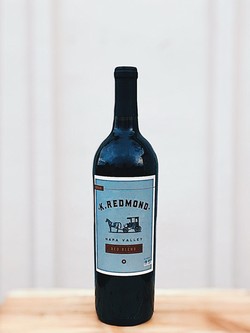 This classic Bordeaux blend is captivating and elegant, yet easy to drink. Bursts of fresh picked strawberries and blueberries reminiscent of a summer berry patch on the palate with a touch of chocolate on the exceptionally smooth finish. Harmonious flavors of plum and black cherry with floral notes are presented flawlessly.
Aged for 24 months in lightly toasted French Oak barrels, this is a red blend that delivers everything you expect in a wine from the world famous Napa Valley.