2018 Silver Trident Apollo's Folly Rosé Sonoma Coast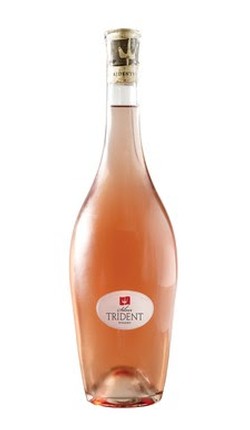 2018 VINTAGE
Northern California had an extremely dry winter until March and April brought us much-needed and abundant rain. The mild winter and cool spring delayed bloom and budbreak by approximately two weeks. Early summer temperatures were relatively cool and steady, which pushed out veraison by another couple of weeks. As August and September also remained consistently cool, harvest was pushed back even further. As we inched towards harvest, the long growing season and near-perfect weather gave us plenty of time to pick fruit at peak ripeness. 2018 yields were higher than previous vintages and the fruit is bright and concentrated with lush tannins.

Product Reviews
Mallory McEligot
(Jun 23, 2020 at 12:40 PM)
This Rose of Pinot Noir is my go to summer wine! It is bright, clean, muddled strawberries and raspberry with a savory element from the small barrel aging they do, it is a winner winner for balmy nights and pool days!
Shane
(Jun 23, 2020 at 1:18 PM)
Really excited to see this wine being offered! This is our 'go to' wine at home and might seriously be our favorite Rose from CA. Super refreshing, well balanced, nice texture and the right amount of fruit, acidity and structure. Awesome wine!
Elaine Smit
(Jun 23, 2020 at 2:07 PM)
Few wines speak to me about summer the way a beautiful Rose' does and my favorite is Silver Trident Apollo's Folly Rosé. It is truly the best of the best summer Rose'. It's perfectly balanced with crisp and bright fruit. Absolutely delicious!
Mary Anne Scarlett
(Jun 23, 2020 at 2:39 PM)
Silver Trident rose is unique among the many domestic and international rose varietals I have enjoyed living abroad at our homes in Paris, the Ligurian seaside coast of Italy and the Napa Valley. This pinot noir rose is fresh with intense aromas of pomegranate, berries, and spices, silky tannins and a well balanced finish, and well priced!
Jeanne Christofferson
(Jun 23, 2020 at 3:41 PM)
Silver Trident's Rose is my favorite wine. It is light, fresh, and adds a delightful zest to our meals! Even the bottle is a work of art! The most fun is that I get to visit Silver Trident and its outstanding, wonderful, incredible staff!
Cristina Woolrich
(Jun 23, 2020 at 4:06 PM)
This Rose stands out as one of my favorites. It's on constant rotation in the refrigerator. Endlessly drinkable, great on it's own or with food and affordably priced; it has a flavor, freshness and sophistication that elevates the experience. I always look forward to opening a new bottle. And, if you are lucky enough to be in St. Helena the tasting experience at Silver Trident is a delight. Intimate, beautiful, approachable and delicious with hosts that make you feel like you are being hosted in their home. It's a pleasure to spend time with them, buy from them and support their business. Membership defiantly has it's privileges!!
Heidi Soldinger
(Jun 23, 2020 at 4:49 PM)
My favorite summer wine! A very well-structured and balanced rose. A little slice of heaven.
Beth
(Jun 24, 2020 at 1:03 PM)
This bright and elegant beauty shines all summer by the pool and wows the palate seamlessly - just as perfect with a humble picnic basket to the formal holiday feast! Vividly acidic, yet approachable flavors of crushed red fruit (emphasis on cranberry, pomegranate, and raspberry) nuanced by soft lychee and dewy rose aromatics, braced with the slightest thread of river pebble minerality, this stunner isn't just for summer. A go-to year -'round culinary compliment to fresh shellfish, spicy paella, butter paneer, rich dips, herbed roast chicken salad or just a good ol' cheese & charcuterie board.