2015 HOOPES Cabernet Sauvignon Napa Valley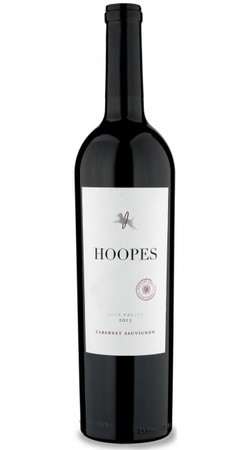 "Made with the same care and thoughtfulness of our single vineyard series, the Hoopes Napa Valley Cabernet Sauvignon is a blend of fruit from a rich variety of sites. The synthesis of these vineyards, which represent the complex tapestry of Napa terroir, results in sublime balance, intense aromas and luscious textures that bring the diverse valley into harmony in a glass. Born out of curiosity, this Cabernet Sauvignon has matured into a stunning wine, which over delivers in intensity and richness. We are proud of this beautiful example of what the Napa Valley can do."
- Second Generation Proprietor
Lindsay Hoopes
Wine Specs
Varietal
Cabernet Sauvignon
Product Reviews
Carlo Mathosian
(Jul 23, 2020 at 1:48 PM)
One of the best 2015 Napa Cabs I have had. It pairs lovely with a grilled Ribeye, Lamb Chops, grilled Chicken and even my girlfriend who is vegan loves it with a grilled stuff Portobello Mushroom. A beautiful well balanced wine with well integrated tannins and flavors of cherry, plum and blackberry.
Rebecca Chang
(Jul 23, 2020 at 2:17 PM)
I had a great time visiting this winery and meeting their farm animals. I bought mixed case including a few bottles of this wine. It's an amazing value Napa Valley Cab - can't beat it for the price and quality! My friends have loved it too when I've brought it over for socially distanced happy hour :) It's plum and cherry fruit driven, silky smooth, with some nice spice and herb notes.
Matt
(Jul 24, 2020 at 8:46 AM)
This wine is a staple in my cellar and has been for several vintages. It is a luscious, well-integrated wine with a long, elegant finish. It never fails to deliver in quality and my dinner guests always comment on how lovely it is! A superb buy!!