October 16, 2017 | Adrienne Reiter
Why California Wine Is On Lock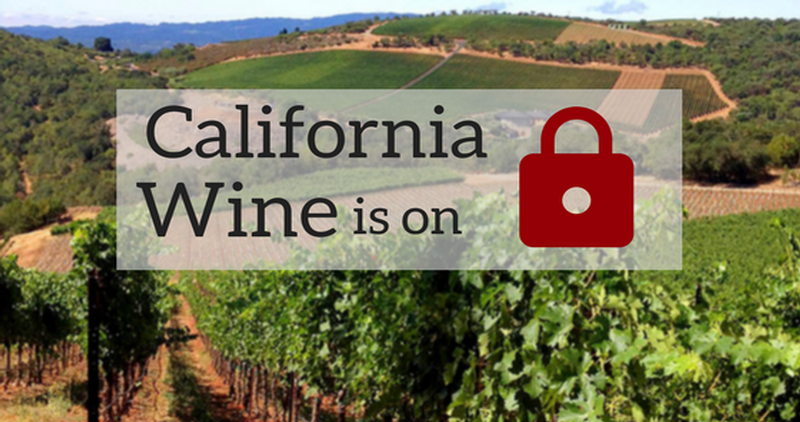 It doesn't take a whole lot to make wine, but it takes a special sensitive environment to make great wine. Have you ever had wine in Egypt? I have. It was as if someone had opened a jam jar and dumped it into a glass. During prohibition, grape juice mix was sold with a labeled warning that stated, "After dissolving the brick in a gallon of water do not store jar because it will turn into wine."
You can make wine anywhere, and not all wine is even meant for consumption. Prince Charles uses wine to power up his vintage Aston Martin. Vineyards are highly sensitive to their environment, and California seems to have the sweetest spot for grape growing in the world. The proof is in the statistics.
If California was its own country it would be the fourth largest producer of wine in the world following France, Italy, and Spain. Wine drinkers everywhere pray the 'big one' won't hit California in their lifetime. If our fabulous vineyards dropped into the sea the world would truly suffer.
On a blind taste test in France, French wine experts judged a myriad of wines from California and France. Without fail California Pinots, Zinfandels, Sauvignon Blancs, and Chardonnays were voted the best. Viva la Californie!